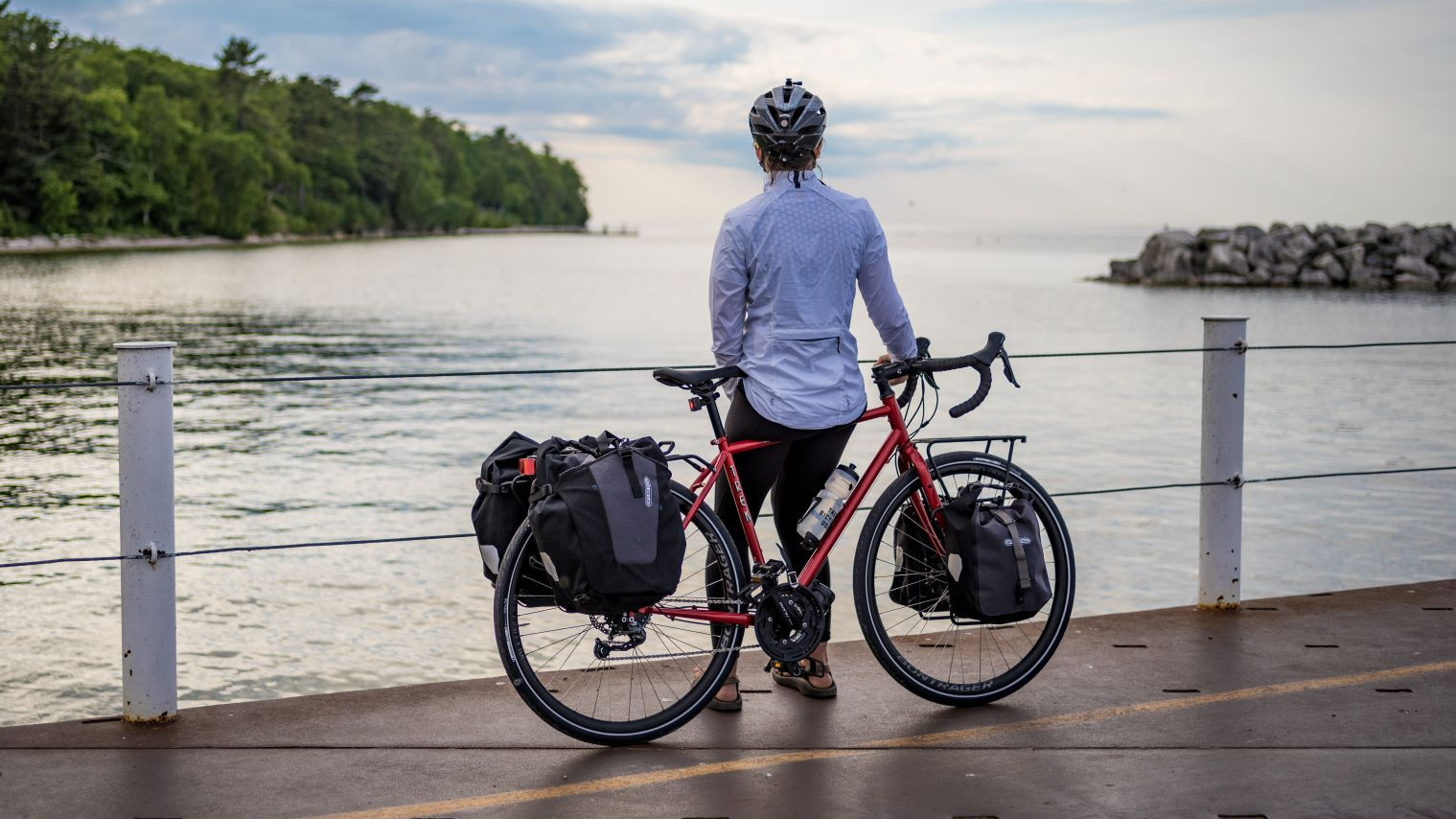 Top 3 Destinations for Cyclists in Quebec
It's fair to say that 2020 didn't quite go as planned. More than ever, we see people taking up cycling to pass the time, get fit or just have fun.
Here are some of our top cycling vacation destinations that your whole family will enjoy!
1. Le P'tit Train du Nord
Le P'tit Train du Nord is a beautiful recreational "rail trail" that follows an old rail line into the Laurentians. Bring your camera, you'll need it! At 232km long, starting just north of Montreal, it's easily accessible with multiple points of entry. Some riders prefer riding the trail in 2-3 day segments, while others love the challenge of riding it all in one day. The cycling path starts in Saint Jérôme and ends in Mont-Laurier, making it the longest rail trail that Canada has to offer. The trail's surface is mixed, changing from crushed stone dust to pavement, depending on the town. Old historic train stations provide points to fill up bottles, grab some snacks and answer any questions you may have.
2. Lac-Saint-Jean
Take the Saguenay River north from the St. Lawrence and you will come upon Saguenay–Lac-Saint-Jean, where you can find some of the most scenic cycling views the province of Quebec has to offer. The Véloroute des Bleuets is the only continuous cycling route longer than 250km around a lake in North America. Again, most riders tend to do this in 2-3 days. as they can explore the area both on and off the bike. Along the route, you can visit 15 different municipalities and the Mashteuiatsh First Nations community. Be sure to stop at some of the local markets and try some locally grown blueberries.
3. Vallée Bras-Du-Nord
Situated just an hour north of Quebec City and nestled amongst deep forests in the mountains, Vallée Bras-Du-Nord has an expansive trail network with over 100km of singletrack trails perfect for mountain bike enthusiasts. Well-known by locals, this place is a dream to ride! The town of Saint-Raymond offers many places to eat (pro tip: try the poutine at Ti-Oui), drink and sleep post-ride. VBN has several campgrounds that offer affordable rates, as well as many other activities for the whole family to enjoy, such as kayaking, hiking and rock climbing. Make sure to plan at least 2-day stay, as you'll likely want to ride the trails more than once!